---
Bosch Blue Line Gen2 Quad
F.01U.134.144
Blue Line Gen2 Quad
Quick Overview:
Wall to Wall coverage - Superior catch performance within 12 m x 12 m (40 ft x 40 ft) coverage area.
Available from Cheap Alarm Parts.
Pet‑friendly Selectable model available - optimize installation for pet (20 kg [45 lb]) and non‑pet applications.
Dynamic Temperature Compensation - superior catch performance in any environment.
Flexible Mounting Height, No Adjustments - reduce installation time and false alarms, improve catch performance.
Self-locking Enclosure with Integrated Bubble Level - reduce installation time.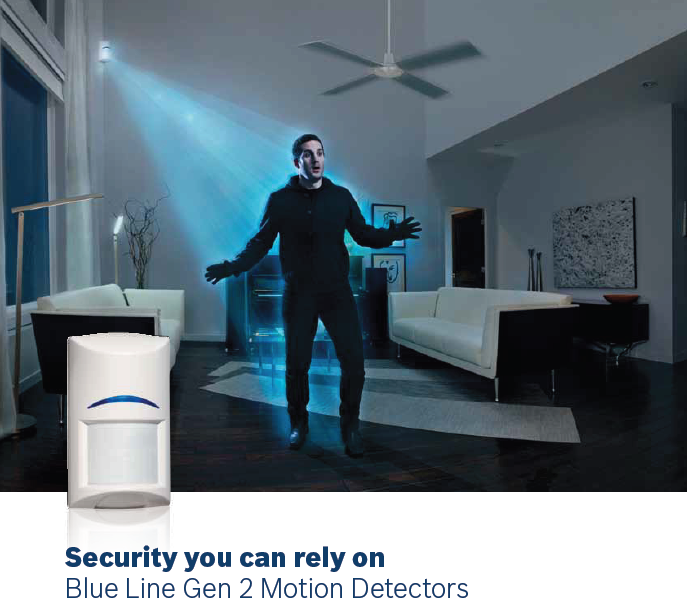 The Blurb:
The Blue Line Gen2 Quad uses two PIRs in the one unit to provide a intelligent sensor that can provide reliable intruder detection in tricky enviroments. For an alarm to be activated, both PIRs must activate in the unit. This listing is subject to copyright by Technology Matters. If you have an enviroment that would cause a standard PIR detector to false alarm, using a quad will give you the reliability you need.
This is a Quad PIR (passive infra-red) type sensor for semi harsh environments. Has a greater immunity to false alarms then the basic PIR. This sensor can be screwed flat against a wall, or corner mounted (both without the need for a bracket). We do recommend the Bosch swivel brackets if your ceiling height is more then 3m.
Recommended for:
House hold environments.
Office blocks.
Brick or Galvanised garage or storage rooms.
Installations where a higher false alarm immunity is required.
Near busy roads, train lines or harbours.
Not Recommended for:
Pets.
Open Warehouse environments.
Air conditioned premises (while alarmed).
Features:
Improved catch performance compared to standard Blue Line PIR.
12 m x 12 m (40 ft x 40 ft) wall to wall broad coverage.
Installation friendly two piece design.
Flexible mounting height from 2.3 m to 2.7 m (7.5 ft to 9 ft).
No range or height adjustments required.
Temperature compensation.
7 Detection layers including optional look down zone.
Led Enable / Disable switch.
Screw Terminals for easy connection.
Cover Tamper switch with separate terminals.
Normally Closed contacts.
In-built bubble level.
Self locking enclosure.
12v operation (from alarm panel).
No brackets required for corner or wall mounting.
Some More Technical Stuff: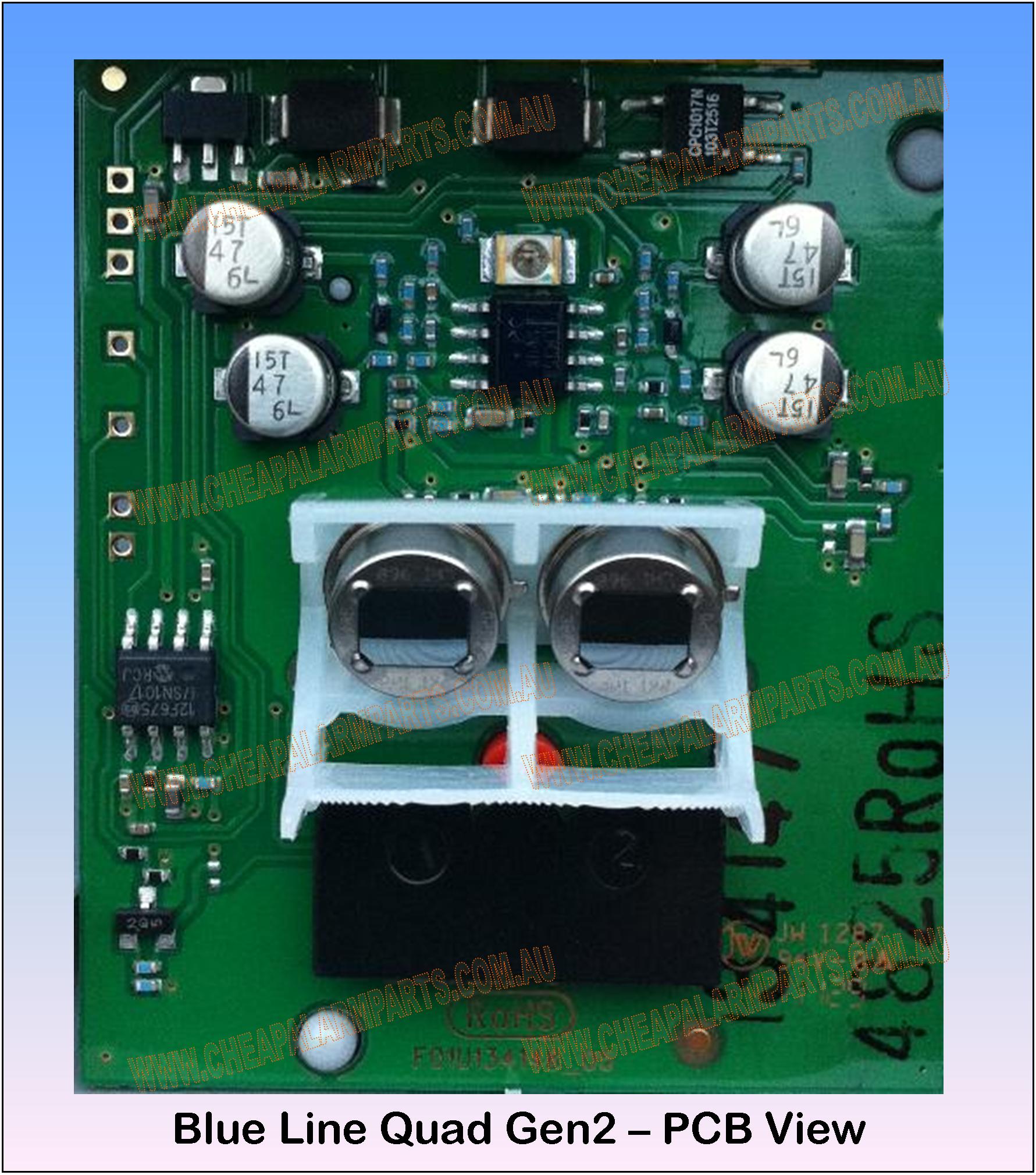 The Quad detector is like having two normal PIRs in the one unit. Both sensors compare signals before an alarm is raised.
This Quad Blue Line sensors have a superior false alarm immunity over standard sensors.
All images and text are copyright Cheap Alarm Parts.
Please don't copy them and put them on your website. Seriously. It makes us cranky.
(ISC-BPQ2-W12)
| | |
| --- | --- |
| SKU | ISC-BPQ2-W12 |
| Brand | Bosch |
| Shipping Weight | 0.2080kg |
| Shipping Width | 0.120m |
| Shipping Height | 0.070m |
| Shipping Length | 0.240m |
| Shipping Cubic | 0.000350000m3 |
Be The First To Review This Product!
Help other Cheap Alarm Parts users shop smarter by writing reviews for products you have purchased.
Copyright notice:
They say "Plagiarism is a compliment" but "if you lick the icing off someone else's cake, you will never be nourished."

Note that some information for this listing is taken directly from manufacturers marketing materials and their specification sheets., but anything that doesn't match manufactures exact and freely available works is copyrighted by Cheap Alarm Parts, layout, images, fonts, order, punctuation and visual presentation etc

If we find our original works on a competitors website, we will enforce our copyright and pursue an 'account of profits' to the full force of the law (ie, you might need to pay us some royalties). Nasty I know - but dude - It's sad we actually even need to write this!
Others Also Bought
More From This Category